For Automakers to embrace the mass electrification of the car, they must first reach manufacturing and sales variability.2018 Honda Clarity is on path to surpass initial insider sales expectations.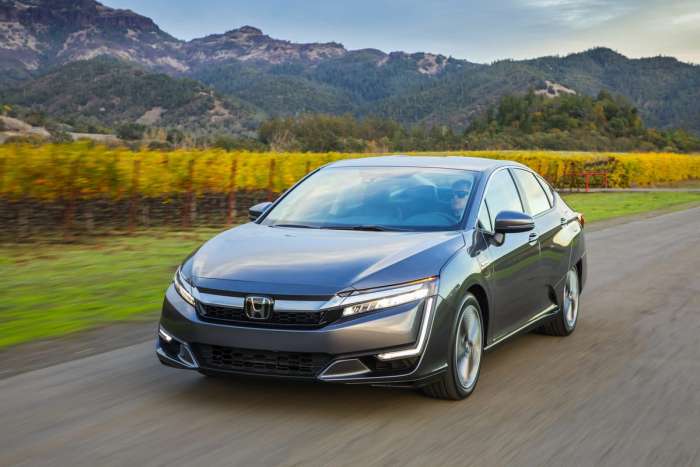 June was a record sales month for 2018 Honda Clarity. This is the first full year of production for Honda's 3rd generation Clarity. Formally, a fuel cell electric lease only vehicle of very limited production, when I attended the 2018 Clarity Electric vehicle press reveal in Santa Barbara, Ca way back in 2017, Honda public relations was cautiously guesstimating Clarity sales to top out at 20,000 units per year.
While we're not there quite yet, Honda Clarity of all varients, sold or leased 1575 units in June, 2018, more than the total lease production run for the second generation Clarity FCV.
There's a reason for that
.
The manufactured in the U.S. Honda Clarity world platform offers 3 methods of electrification
2018 Honda Clarity Electric Drives Toward Sales Sustainability