This week American Honda Motor Company announces an important safety milestone. According to the maker 1,000,000 Honda Cars and light trucks on the road today are "Honda Sensing" equipped. What's it do , and how does it work?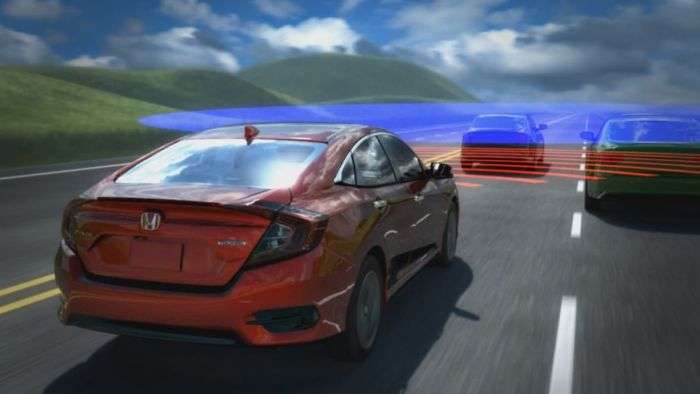 I first experienced Honda Sensing advanced active safety and driver assist, or the Acura equivalent thereof, back in early 2014 behind the wheel of Acura RLX. As a well seasoned, hands-on driver, my first impulse at that time was to deactivate the feature. That was until Honda Sensing saved my proverbial bacon in stop and go traffic just south of the Golden Gate bridge.
As an erratic driver pulled onto the Freeway, and
transitioned in front of the Acura RLX
without signaling, I experienced radar activated accident mitigating self-braking first hand. Frankly, I was a bit startled, as well as relieved at how well it worked.
Engineering magic, meets science-fiction -like technology
1,000,000 Honda Buyer's Advanced Safety Equipped in the U.S.