How does the 2018 Honda Civic Type R stack up against the 2018 Subaru WRX STI. Which compact performance car belongs in your garage?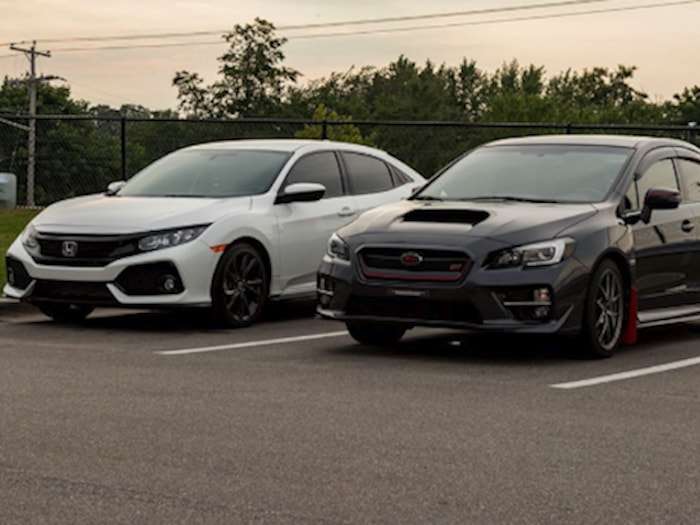 Thereís two things that stand out when you compare the 2018 Subaru WRX STI vs the 2018 Honda Civic Type R. The Civic is front wheel-drive vs the
STIís all-wheel-drive platform
, and the Civic Type R offers a hatchback body style compare with the WRX STI sedan.
The advantages of the hatch body style are clear with the Civic offering more utility over the sedan body style. The hatch offers more versatility and utility when it comes to transporting sports gear and carrying the family dog along. Performance fans were disappointed Subaru dropped the 5-Door hatch in 2015, and they want it back.
The Civic Type R
offers the hatch as does the Ford Focus RS and Volkswagen Golf R.
Honda Civic Type R vs. Subaru WRX STI; Which Car Belongs In Your Garage