It's not often that a major manufacturer delivers a superior car or light truck these days for less than $23,000. Honda's 2019 Insight hybrid is the maker's answer to the perfect compact 4-door sedan. However, there's a heck of a lot more going on here than fuel economy.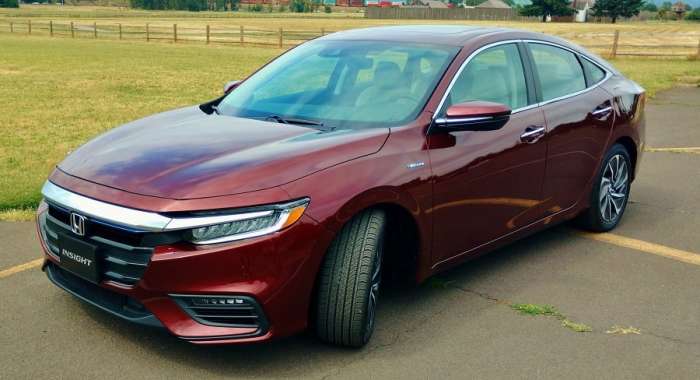 This week I dropped in behind the wheel of Honda's third generation Insight Hybrid. Long gone is the quirky 2- seat original Insight, the first mainstream gasoline electric hybrid car marketed to North America. That was way back in 1999, a lifetime in automotive development years.
Insight Hybrid Timeline and the electrification of Honda

Followed by a much larger 5 door 4 passenger hatchback, the second generation Honda Insight Hatchback although mainstream enough in design, was overshadowed by the more powerful Toyota Prius. Toyota won that round.
Why 2019 Insight is Honda's Answer to the perfect Compact 4-Door Sedan