Honda dealers in California appear willing to promote green vehicles with Tesla Model 3 cars in its videos. Here's why.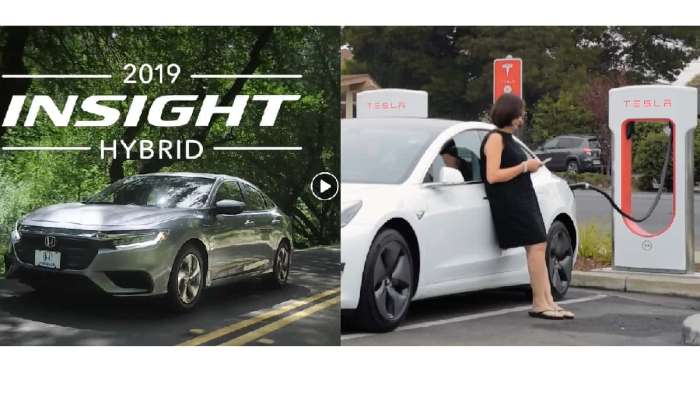 Honda dealers in Northern California seem to be targeting Tesla Model 3 shoppers in advertisements. In an unusual move, Honda's dealers appear to have created a
Facebook advertisement
that shows a bored female Tesla Model 3 owner hanging out killing time charging her car, while an elated, ecstatic, joyous female driver enjoys the freedom of the open road in her new Honda Insight Hybrid. Let's break down the comparison advertisement (which we doubt Honda America had anything to do with) and see if we can uncover why it was made in the way it seems.
Honda Dealers Seem To Touch Third Rail With Insight vs. Tesla Model 3 Advert